For Halloween this year Conan wanted to be a ninja. Not just ANY ninja, but specifically the character Zane from the Ninjago cartoon (Yes, the Lego ninja toy line has an animated show. It's really pretty good.)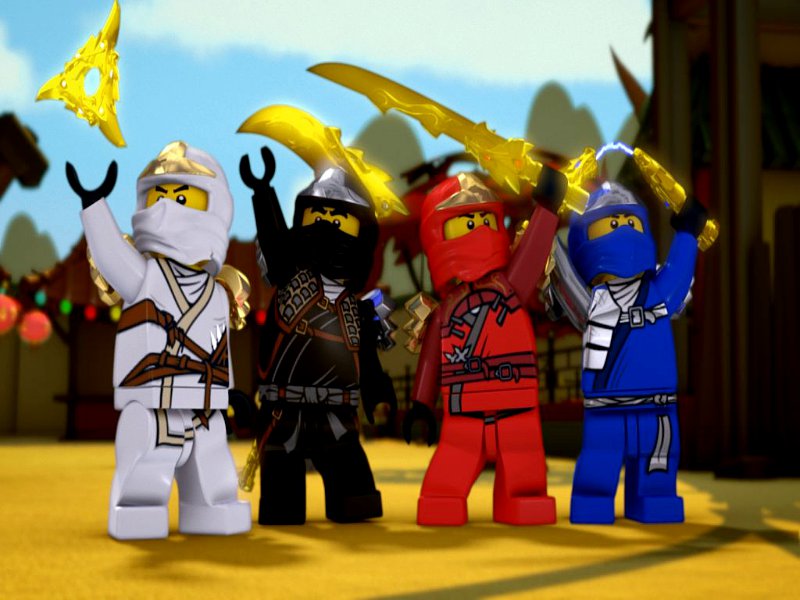 Zane is the white-and-gold-costumed ninja with Ice Power and the ability to talk to birds. Actually, later in the show it turns out he's actually a robot, programmed to think he's a human, but I digress... On to the costume!
I modified a basic kid's halloween ninja costume pattern to incorporate the key elements of Zane's attire: gold trim "kimono" style wrap front, triple golden shoulder armor wings, golden hood ornament, and of course, a golden three-pronged circular shuriken. (You have to add the accompanying ice blast with your imagination.) It turned out great. Conan has been loving wearing it since I finished it, including on Halloween.
Cousin Chloe was a purple fairy princess this year. We met up over at Grandma & Grandpa's house for early trick-or-treating and pictures. Then we headed over to the Ericson's for dinner and trick-or-treating in their neighborhood. Kiah was a princess and Moira was a witch. The three of them made a pretty classic trio as they roamed the streets looking for candy.
The loot was plentiful and everyone had a great time. Conan was completely exhausted, the girls are enough older than he is that the endurance gap was noticeable. There was no way he was going to get left behind and miss out on candy though!